Is served downstairs in our breakfast room.
We can serve starting at 06:00 AM - 08:00 AM each day. 
A daily Innkeeper's choice of
Eggs, waffles, pancakes along with
fresh fruit of the season, muffins, local made breads and kuchens along with regular and gluten free cereals, oatmeal, and yogurt.
We provide you a daily menu to choose how you will start your day.
Fresh Brewed coffee, teas, and juices.
~
We will try our best to honor your dietary requirements when notified at least 24 hours in advance.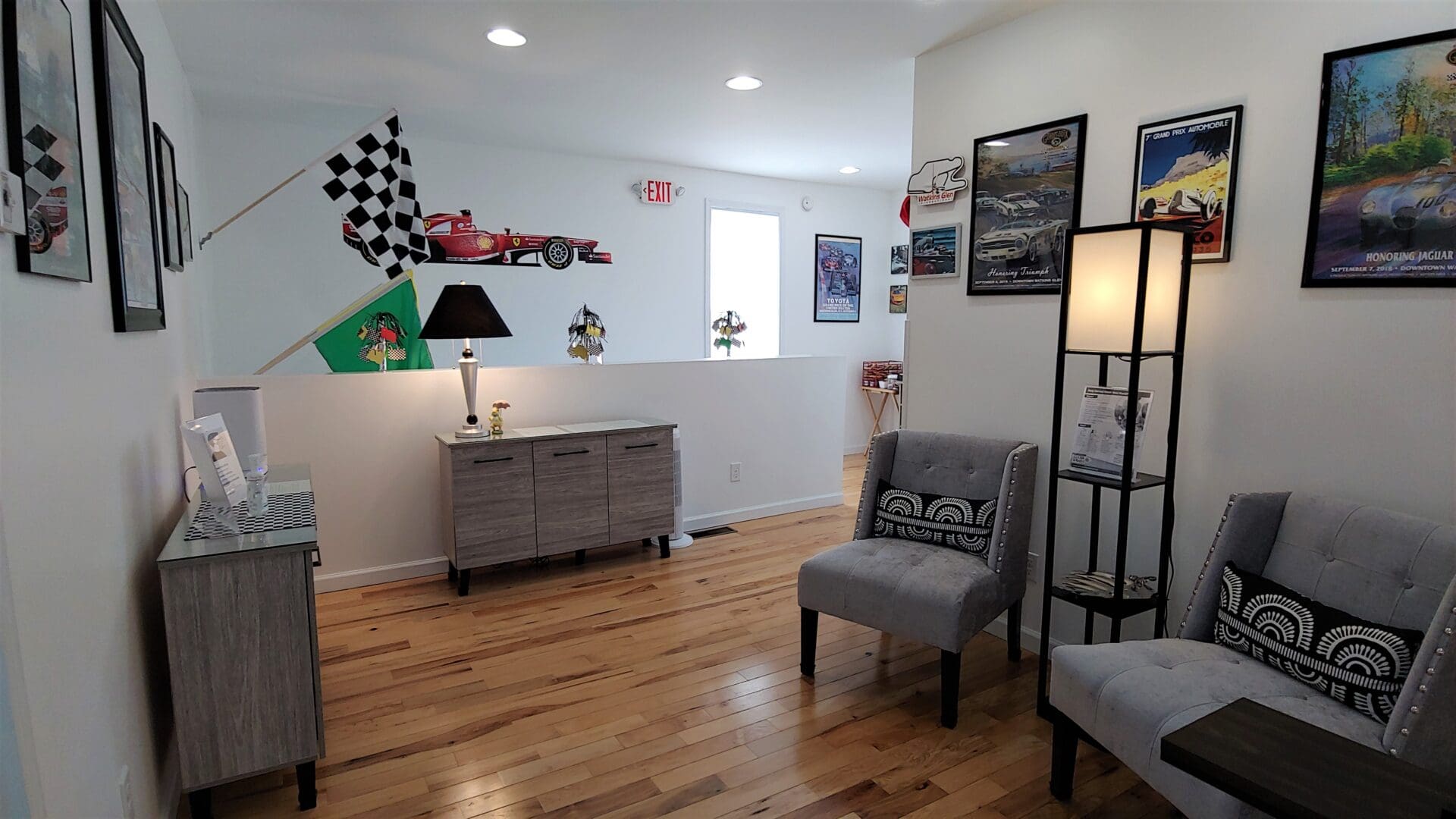 Sitting Area with Charging Table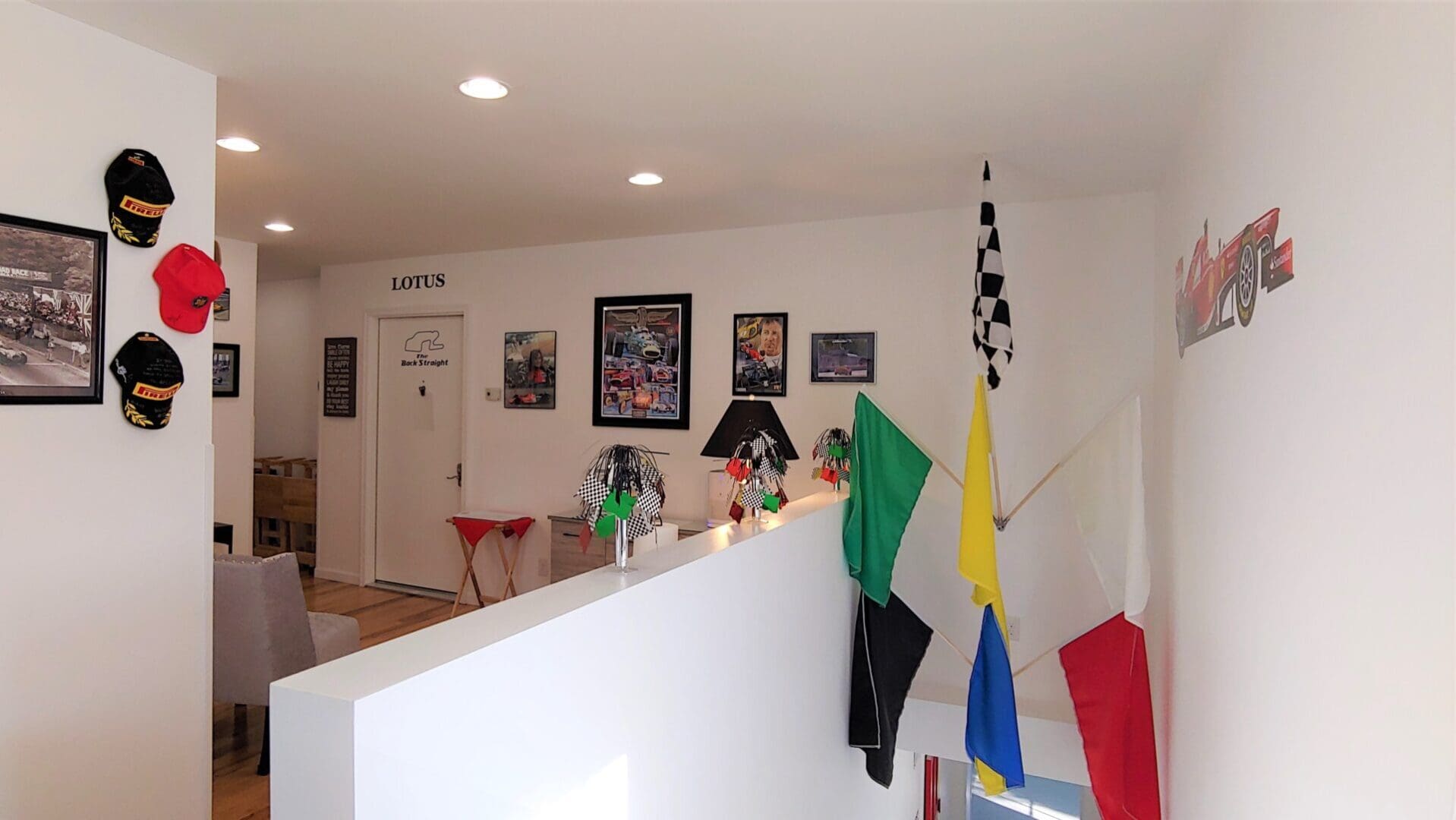 Racing Pictures, Flags, and Hats